SRS:200VF Vacuum – Nitrogen Gas Flushing Can Seamer

Semi-Automatic Vacuum Seaming machine for Hermetic Seaming of Cans in modified Atmosphere.
Vacuum, Gas Flushing and Seaming in consecutive operations with the single press of a push button.
User Selectable Options for Vacuum Only, Gas Only, Vacuum + Gas and Multi-flush.
Available with options for Stainless Steel Contact Parts, Tooling, Covers and Cladding.
Final Oxygen Levels achievable of less than 2% (product dependant).
Heavy Duty Construction.
Ability to seam a wide range of Can Diameters & Heights with a quick changeover of tooling.
4 Roller Can Seaming ensures consistent and leak proof Seams.
Suitable for Metal, Composite or Plastic Cans.
PLC Based Control Panel and Vacuum Setting gauge for precise control of Vacuum Level and Gas Flush Time.
Machine can also be used for pressure seaming of Tennis Ball Cans.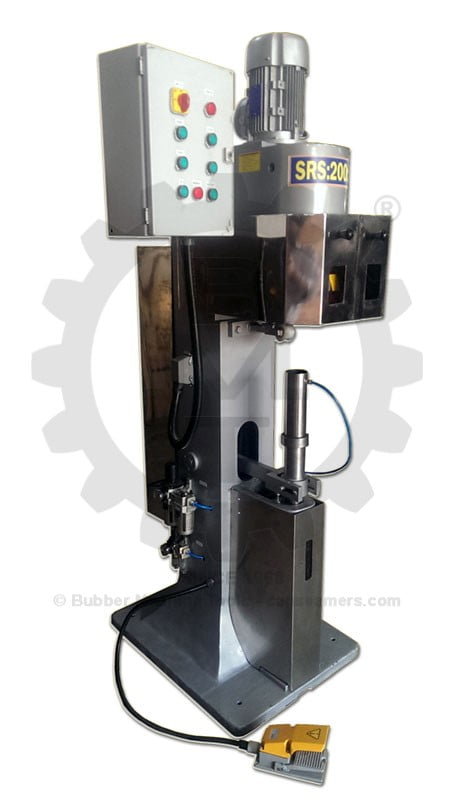 "BMT™ manufactures and exports Vacuum Can Sealing Machines for Nitrogen Flushing, Can Closers, Tin Sealers, Tin Can packaging machines, Can Seaming machines, PET Can Seamers and Beverage Can Seamers."