Manual Can Seamer – Home Canning Seamer
Semi-Automatic Electrically operated Can Seamer.
Leak Proof and Consistent Seaming.
For Home, Laboratory or small Scale Canning.
Craft Beer, Beverage, Juice and Homebrew Canner.
Compact light-weight design. Easy to Transport and move.
Machine operation through Foot Switch or Single/Dual Push Buttons.
Cam Driven Rollers for Consistent Seaming.
Will accept PET Cans, Composite Cans (Paper tubes) and Metal Cans (thin sheet).
Seams Plain or Easy Open Ends.
Quick Changeover Time.
Optional Full Stainless Steel construction.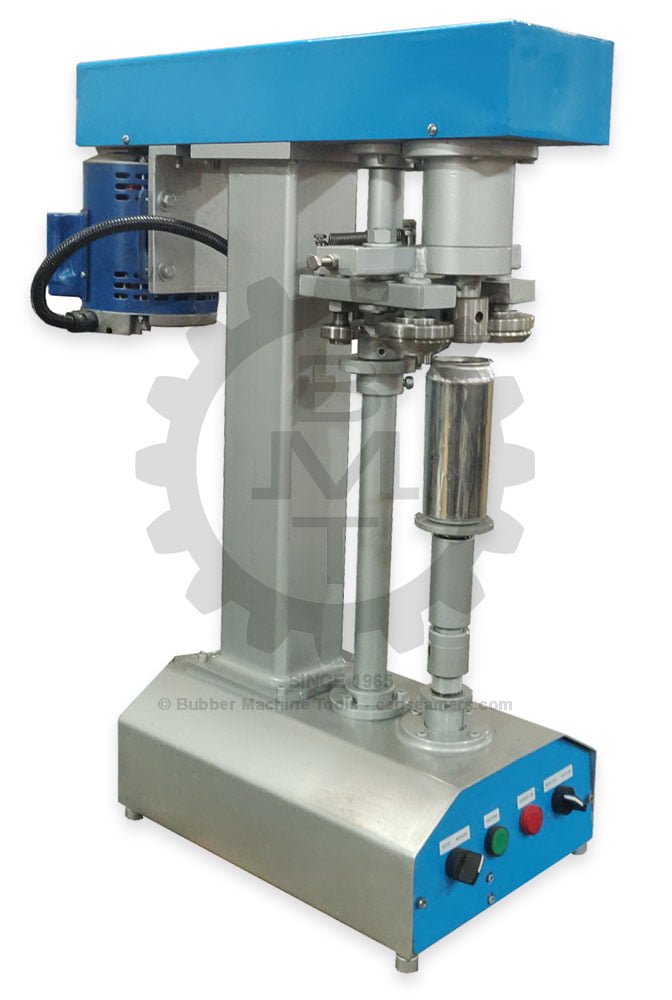 The Can with the Lid (End) to be seamed is placed on the lifter plate. A Foot Switch (electronic) or  Push Button is pressed.
The Can is lifted to the Seaming Chuck, Seamed and brought down to the idle position and the machine is ready for the next Can.
SPECIFICATIONS

Output Capacity

~10-12 cans per minute

Min./Max. Can Dia.

40/120 mm (1.6/4.75″)

Max. Can/Height

200 mm (7.90″)

Max. Sheet Thickness

0.20 mm (0.008″)

Motor Power

400W – 220/110V – 1 Ph.

Net Weight

75 Kg. (165 lbs.)

Gross Weight

100 Kg. (220 lbs.)
"BMT™ manufactures Seaming machines for all applications and Industries. BMT™ Home Canning Seamers are robust and give consistent leak proof Seaming while being easy to operate, setup and move. "