Leading Manufacturer of
Seaming Machines
From Design to
Manufacturing
Food Canning
Automobile & Industrial
Spin-On Oil/Fuel/Air Filters
Beverage and
Craft Beer Canning
Motorcycle End Cap
Curling & Hemming
Seamers for Every
Shape, Size & Application...
Composite, Metal or Plastic
We have a Seamer for you!
LEADING MANUFACTURER AND EXPORTER
OF CAN SEAMING MACHINES
With an experience of over 50 years, Bubber Machine Tools (BMT) has established a wide customer portfolio across industries such as Can Making, Canning (Food, Beverage, Paint, Chemical, Lubricants, etc.), Electronic Capacitors, Automotive & Industrial Filters, Car and Motorcycle Mufflers & Silencers, Composite Can Makers and scores of Special Applications.
We have Can Seamers and Seaming machines for various applications in operation in over 50 countries.
The BMT Seamer and Bubber Seamer is today an Industry recognised and respected brand.
---
"BMT can assist you with any seamer application, help you in developing your components and carry out sample runs. Our strength lies in being able to design and manufacture a seaming solution for you."

---
Semi-Automatic Round Can Seaming Machines for Tin, Paper (composite) and PET  (plastic) Cans.
Semi-Automatic Round Drum Seaming Machines
Manual – Hand Operated Craft and Home Canning Machines
Fully Automatic Round Can Seaming Machines for Tin Cans, Composite and PET (plastic) Cans.
Automatic Capacitor Seaming Machines.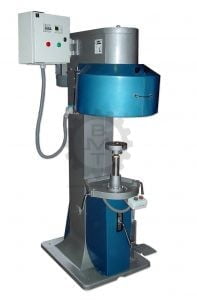 Non-Round Can Seamer for Square, Rectangular, Oval, Triangular Cans.
Irregular Can Seamer for 15 Kg / 15 ltr. Large Size Cans
Semi-Automatic Vacuum – Gas Flush Can Seamer. Vacuum Seaming for Nuts, Milk Powder, etc.
Pressure Seamer for Tennis Ball Cans.
Fully Automatic Spin-On Filter Seamer for Oil, Hydraulic, Fuel and Air Filters.
CAV Filter Seaming.
Filter Seamer for Spin-On and CAV Automotive Filters.
Oil, Fuel and Air Filter Seaming.
Capacitor Seamer for Round, Rectangular, Square and Oval Capacitors
Capacitor Grooving & Beading Machine.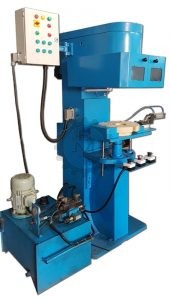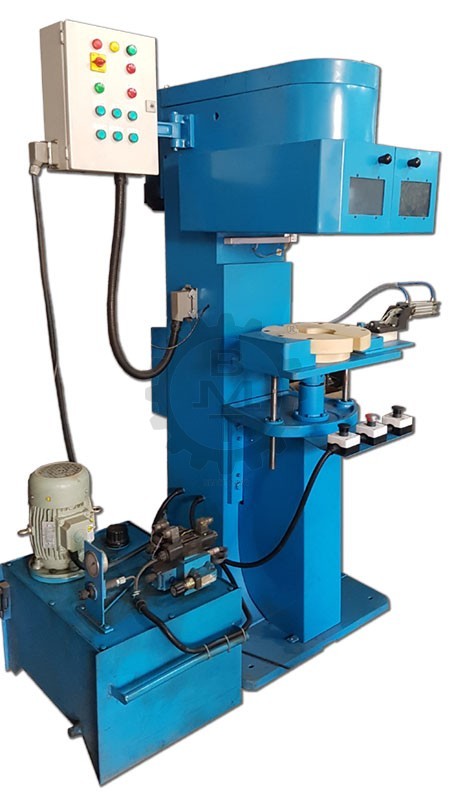 Filter Seamer for Inward Seaming of Hydraulic and Industrial High Pressure Filters.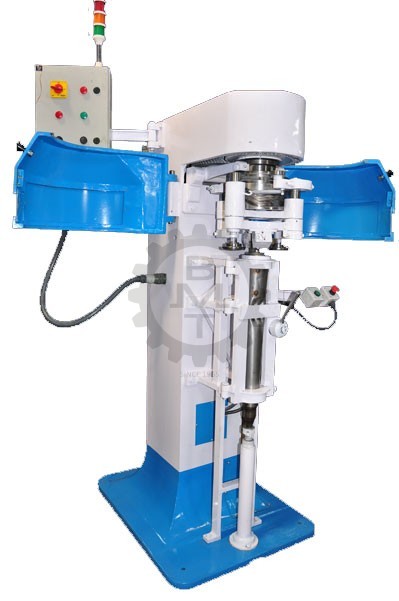 Seamer for Automotive and 2 Wheeler Silencer End Cap Curling and Hemming Machines.
Tie-Rod Curling and Sealing Machines.
Can Reforming Lines
Machines for Can Flanging,
Can Beading, Can Rolling
& Can Making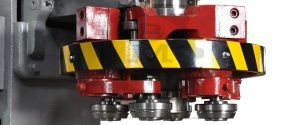 Seaming Rollers and Seaming Chucks for Can Seamers.
We manufacture Seam Rolls and Chucks to your specifications, drawings and samples.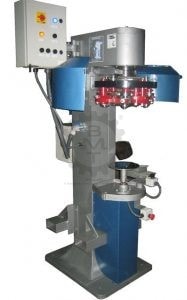 Machines for Custom Applications such as End Cap Curling machines, Newmap Cap Sealing machines, Can Cleaning lines, etc.